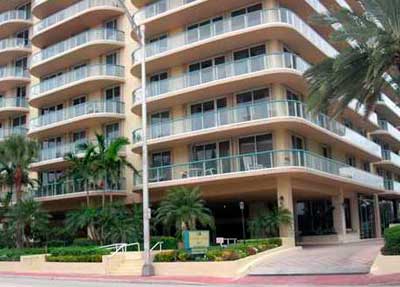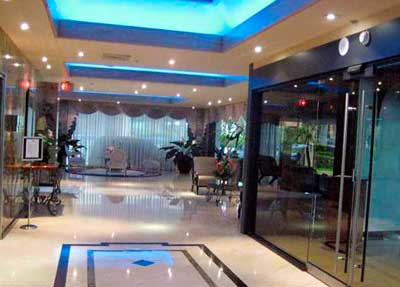 Champlain Towers condominiums, Surfside
Champlain condo at Surfside area, by far the hottest spot, is the place to admire the Atlantic and its majestic scenery to one side and Biscayne gulf to the other. It is placed at #8777 COLLINS Avenue and is merely a great location, lying within close distance to the heart of Miami downtown and Bal Harbor, within hand-close vicinity to Hialeah. It's just a few minutes' ride to the most of South Florida's shopping destinations – Aventura Mall and Bal Harbour shops.
Place is the proudest feature over the Ocean view, the condominium offers direct access to Atlantic's shore.
You can combine everything here – yachting, because you're in very heart of boat destination Biscayne bay and the condo club is giving you the back door access to the ocean with pristine sands; entertaining – Hollywood speaks by itself: its theatres, music halls and casino are just what you need; tropical scenery – Intercoastal avenues, endless Atlantic – all of pure nature, flora and colors in their virgin state; business – just 10 minutes ride any direction and you will find everything for modern affair life – banks, stock bureau, business centers.